Organization Purpose
SCPM is a inter-denominational inter-racial ministry. Our purpose is to lift up the name of Jesus.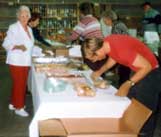 By partnering with SCPM you can answer God's call to
"visit the prisoner" and share the Good News. SCPM
team members are blessed to witness God change people's lives.
Without them SCPM would not exist.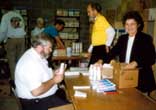 There are a varitety of opportunities to serve, from packing care packages, to helping with worship services, to one-on-one counseling.
Making a difference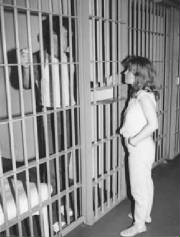 Since 1986 SCPM has been instrumental in leading in excess of 23,400 individuals to salvation, rededication and restoration back to the Lord. Teams enter prisons weekly to preach and teach the Word. Many who have been ministered to by SCPM are now out of prison leading productive lives as good, law-abiding citizens.
What Inmates Say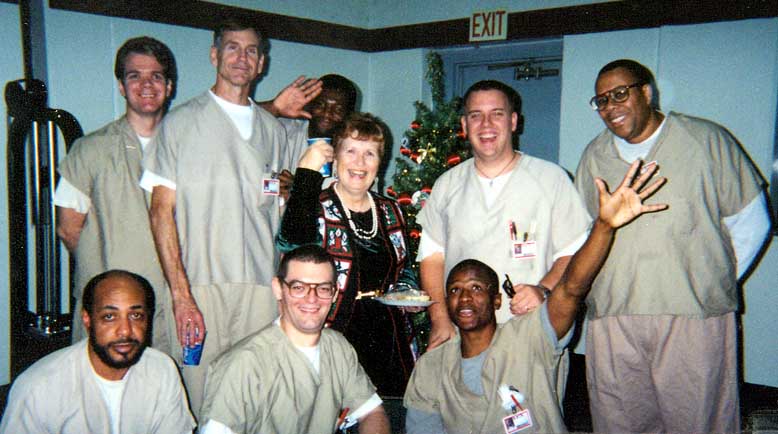 "Your visits are the highlights of each week."
LT--CCA-Mason, TN
"I want to thank SCPM for turning my soul back to GOD."
RM-CCA-Mason, TN
"I am blessed to have SCPM help fill my life with hope."
SH-CCA-Mason, TN
A Word From Ex-Inmates
"Barbara and SCPM provided a real and tangible target for hope."

"God has truly blessed my life through SCPM."

"SCPM demonstrates the love of God in spite of and not because of what we have done."

"SCPM helps the hurting inside of prison and out."
From The Chaplain
"SCPM has brought the love of God to countless men in this institution."

"SCPM is a leader in the Christian community."

"...the 'Good News' is being preached, souls are being saved
Prison List
Federal Prison Camp - Millington, TN
West Tennessee State Penitentiary - Henning
West Tennessee Detention center - CCA - Mason
Mark Luttrell Correctional Center - Women, memphis, TN
Tallahatchie County Correctional Facility, Tutwiler, Ms